Peer reviewed and then reviewed by peers
From our first lab samples to 100s of real-world testers to you, we are obsessed with feedback.
Scientifically Engineered
We engineered Level to specifically address skin unevenness where it starts, multiplies, and ends.
Smooths from the start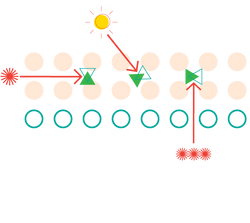 ✅  Level's ingredients target skin unevenness where it starts (environment, irritation, inflammation)
👩‍🔬 No ingredient can fully inhibit these triggers, so we target other stages in the hyperpigmentation cycle
And stops new unevenness from developing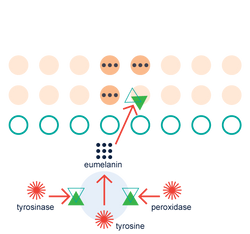 ✅ Multiple ingredients in level are shown to reduce the look of hyperpigmentation
👩‍🔬 We now thoroughly target discoloration, but there are more pathways to smooth skin
for even skin from all angles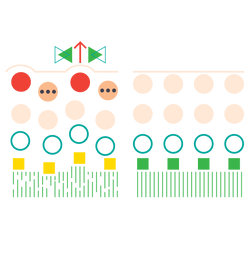 ✅  Prevents degradation of the extracellular matrix (collagen, elastin, and hyaluronic acid)
👩‍🔬 The result is a complete smooth skin solution
Product Philosophy
Every Regimen product is formulated and made in our own lab:
Peer reviewed
We only use ingredients backed by thorough, independent scientific evidence. We obsess over the details so you don't have to.
Transparency + Integrity
We use the best ingredients in their highest effective concentrations. Want to check our work? The percentages are right on the label.
Quality²
Most brands outsource the most important parts of skincare: formulation, sourcing, and production. We do it all in our own lab so we never have to compromise.